NEW GALLERIES
MESSAGE CENTER
LAST BINGO OF THE YEAR
OUR LAST BINGO OF THE YEAR WILL BE HELD WEDNESDAY 12/17/14 AND WE WILL RESTART JANUARY 7TH, 2015. THANKS TO EVERYONE WHO SUPPORTED OUR BINGO THIS YEAR AND WE HOPE TO SEE YOU NEXT YEAR!! HAVE A SAFE AND MERRY CHRISTMAS AND A JOYOUS NEW YEAR!


TEXAS HOLD EM TOURNAMENT $1000 GUARANTEE JAN. 3, 2015
DOORS OPEN AT 11 AM TOURNAMENT STARTS AT 1 PM. $10 SATELLITES $75 BUY IN $15,000 STACK RESEATS FIRST HOUR FOOD AVAILABLE FOR PURCHASE. FOR INFO CALL 410-924-2904 OR 410-253-6114.


RECENT GALLERIES
Control Burn with Marydel VFC
Thu, Sep 25, 2014
Control Burn of the Mt. Zion Church in Marydel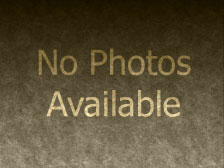 Passing of Life Member Donald Shively
Thu, Aug 28, 2014
Obituary for Donald H. Shively Donald H. Shively, 77, of Abbeville, SC and formerly of Goldsboro, MD passed away on August 22, 2014 at his home surrounded by his family. He was born October 17, 1936 on the family farm, Dennison Homestead, near Goldsboro, MD to the late Horace and Mildred Hudson Shively. He was a 1954 graduate of Greensboro High School. He served in the United States Army from 1954-1957. A self-employed mechanic, he opened Shively's Garage in 1962 and retired in 2005, after 43 years. From 1972-1979, he taught auto mechanics at the Caroline County Vocational Center. He was a member of Grace United Methodist Church, Abbeville, SC, and a former member of Trinity United Methodist Church, Goldsboro, MD. He was a member of the Mid-Atlantic Smiths Association and the Philip Simmons Artist Blacksmith Guild. He was a life member of Goldsboro Volunteer Fire Company. His hobbies included blacksmithing, woodworking, and gardening. Donald is survived by his wife of 54 years Nancy Lee Durham Shively; two daughters -Rev. Bonnie Shively of Cecilton, MD and Lynn Shively of Abbeville, SC; sister Peg Spiering of Henderson, MD; brother Bill Shively (Ann) of Ellicott City, MD; two brothers-in-law Donald Durham (Bev) of Lake Wylie, SC, and Wayne Durham (Karen) of Goldsboro, MD; a very special goddaughter Rebecca Bufano (Nathan) of Eldersburg, MD; and numerous nieces and nephews. Memorial services will be on Wednesday, Aug 27, at 11:00 AM at the Grace United Methodist Church, Abbeville, SC. Then a visitation will be on Friday, Aug. 29th from 7:00 to 9:00 PM at the Fleegle and Helfenbein Funeral Home, Greensboro, MD followed by a graveside service on Saturday at 11:00 AM in the Greensboro Cemetery. In lieu of flowers, please send donations in Donald's name to: Hospice Care of the Piedmont, 408 W. Alexander Avenue, Greenwood, SC 29646; Goldsboro Volunteer Fire Co., P. O. Box 35, Goldsboro, MD 21636 or Grace United Methodist Church 145 Grace Drive, .Abbeville, SC 29620