NEW GALLERIES
Santa Visits Goldsboro
Wed, Dec 21, 2016
Santa Visits Goldsboro! On Wednesday December 21st members of the Goldsboro Town Council and the Goldsboro VFC will escort Santa and friends around town! Be on the look out after dark!
MESSAGE CENTER
WINTER VENDOR FAIR & LULAPALOOZA DEC. 4, 2016
MULTIPLE LULAROE VENDORS, HANDMADE CRAFTS & GIFTS, MARY KAY, ORIGAMI OWL, PERFECTLY POSH, TASTEFULLY SIMPLE, USBORNE BOOKS. ALSO BRING A NON-PERISHABLE FOOD ITEM TO DONATE TO HIS HOPE HAVEN SHELTER.


RECENT GALLERIES
AYCE SHRIMP FEAST FRIDAY DEC. 2, 2016
Fri, Dec 2, 2016
All you can eat shrimp feast!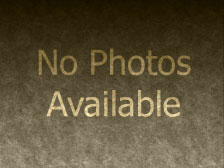 ANNUAL CRAFT SHOW
Sat, Nov 26, 2016
COME JOIN US SATURDAY NOV. 26, 2016 FROM 9 AM TO 3 PM FOR OUR ANNUAL CRAFT SHOW. THERE WILL BE 3 ROOMS OF CRAFTS AND DIFFERENT VENDORS TO SEE AND PURCHASE FROM!!! If you are interested in becoming a vendor please contact Jamie Lynn Yeager 410-924-6230.
Goldsboro VFC Recruitment Open House 2016
Sun, Apr 10, 2016
Please join us for our Recruitment Open House this Sunday April 10th from 12am-4pm! Interested in giving back to your community? Want to become a firefighter, EMT, or an Administrative Member of the fire department? Join us on Sunday for more information!