NEW GALLERIES
AYCE SHRIMP FEAST FRIDAY APRIL 7TH, 2017
Fri, Apr 7, 2017
All you can eat shrimp feast!
MESSAGE CENTER
MICHAEL KORS & COACH PURSE BINGO
DOORS OPEN AT NOON BINGO STARTS AT 2. $20 PACKAGE INCLUDES ADMISSION PACKAGE AND 1 RAFFLE TICKET. SPECIAL GAMES SOLD SEPARATELY.


WINNING CASH BASH NUMBERS
Here are the Winning Cash Bash Numbers. Please click on the more info tab to view numbers.


RECENT GALLERIES
Santa Visits Goldsboro
Wed, Dec 21, 2016
Santa Visits Goldsboro! On Wednesday December 21st members of the Goldsboro Town Council and the Goldsboro VFC will escort Santa and friends around town! Be on the look out after dark!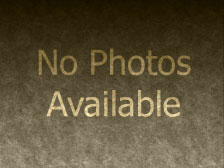 ANNUAL CRAFT SHOW
Sat, Nov 26, 2016
COME JOIN US SATURDAY NOV. 26, 2016 FROM 9 AM TO 3 PM FOR OUR ANNUAL CRAFT SHOW. THERE WILL BE 3 ROOMS OF CRAFTS AND DIFFERENT VENDORS TO SEE AND PURCHASE FROM!!! If you are interested in becoming a vendor please contact Jamie Lynn Yeager 410-924-6230.