NEW GALLERIES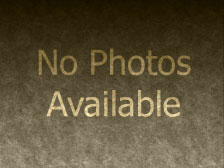 ANNUAL CRAFT SHOW
Sat, Nov 26, 2016
COME JOIN US SATURDAY NOV. 26, 2016 FROM 9 AM TO 3 PM FOR OUR ANNUAL CRAFT SHOW. THERE WILL BE 3 ROOMS OF CRAFTS AND DIFFERENT VENDORS TO SEE AND PURCHASE FROM!!! If you are interested in becoming a vendor please contact Jamie Lynn Yeager 410-924-6230.
MESSAGE CENTER
SPORTSMANS BINGO SATURDAY OCTOBER 22, 2016
GOLDSBORO VOL FIRE CO SPORTSMANS BINGO SATURDAY OCTOBER 22, 2016 $20 IN ADVANCE $25 AT DOOR DOORS OPEN AT 5 PM BINGO STARTS AT 7 PM GUN RAFFLE BERETTA A400 SHOTGUN $10 EACH OR 3 FOR $25 (DO NOT NEED TO BE PRESENT TO WIN THIS GUN) SOME OF THE PRIZES TO BE GIVEN AWAY: CVA MUZZLELOADER, SAVAGE 270,<more>
RECENT GALLERIES
AYCE SHRIMP FEAST FRIDAY OCT. 7, 2016
Fri, Oct 7, 2016
All you can eat shrimp feast!
Goldsboro VFC Recruitment Open House 2016
Sun, Apr 10, 2016
Please join us for our Recruitment Open House this Sunday April 10th from 12am-4pm! Interested in giving back to your community? Want to become a firefighter, EMT, or an Administrative Member of the fire department? Join us on Sunday for more information!
Control Burn
Tue, Mar 15, 2016
On Tuesday March 15, 2016 members from our station took part in a control burn on River Bridge Road. Pictures taken by Jody Luckett