NEW GALLERIES
All you Can Eat Shrimp Feast Friday February 2nd, 2018
Fri, Feb 2, 2018
All you can eat shrimp feast!
MESSAGE CENTER
GOLDSBORO VFC SPORTSMANS SHOTGUN BINGO
$50 IN ADVANCE $55 AT DOOR WE ACCEPT ALL MAJOR CREDIT CARDS OR CASH NO CHECKS PLEASE PRICE FOR BINGO INCLUDES: 1 ENTRY PACKET, 1 DOOR PRIZE TICKET EXTRA PACKETS, SPECIAL GAMES, & 50/50 SOLD SEPARATE DOORS OPEN AT 5 PM BINGO STARTS AT 7 PM GUNS TO BE GIVEN AWAY: CHARLES DALY 12 GA. PUMP,<more>
4TH ANNUAL CASH BASH SATURDAY MARCH 24TH, 2018
$25 TICKET DOORS OPEN AT 4 PM CASH BASH STARTS AT 5 PM. $100 DRAWING EVERY 5 MINUTES $500 DRAWING EVERY 1/2 HOUR $2000 DRAWING AT 10PM!!! TICKET INCLUDES ENTRY FOR 1 PERSON, BEER, SODA, AND FOOD, CASH BAR ALSO AVAILABLE. PRIZES NOT CLAIMED WITHIN 30 DAYS OF DRAWING WILL BECOME THE PROPERTY OF GOLDSBORO<more>
RECENT GALLERIES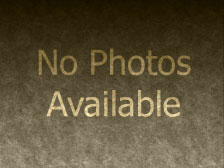 ANNUAL CRAFT SHOW
Sat, Nov 25, 2017
COME JOIN US SATURDAY NOV. 26, 2016 FROM 9 AM TO 3 PM FOR OUR ANNUAL CRAFT SHOW. THERE WILL BE 3 ROOMS OF CRAFTS AND DIFFERENT VENDORS TO SEE AND PURCHASE FROM!!! If you are interested in becoming a vendor please contact Jamie Lynn Yeager 410-924-6230.
Diane Ailor's Community Day and The Hub 5K
Sat, Sep 23, 2017
Come Join us Saturday Sept. 23, 2017 for this event. It will feature a 5K, Food Truck Competition, Free Kid Zone with a bounce house and an obstacle course, petting zoo, games and activities for the kids. There will also be a Beer/Wine Garden, Community Outreach providers with information on their services, direct sales and craft vendors, cornhole tournament and much more. For more information and to register for the 5K, be in the Food Truck Competition or you are a vendor log into www.thehub5krace.com